In a debate our recent EdTech ECI830 class, the topic about whether schools should continue to teach information that could be Googled was explored.  While both groups iterated the importance of a teacher to guide thinking, I think that a support for a drastic shift in how education in Canada is delivered became apparent.
While I fully agree with the continued need for teachers working with children, I think that our purpose is evolving from a "keeper of knowledge" to a "facilitator of knowledge".  Let's face it, Google and other search engines have vast amounts of factual and procedural information, which is the composition of millions (perhaps billions) of experts and so-called experts.  If Google were to challenge me to a trivia contest, I would lose as quickly as I do a frisbee tournament.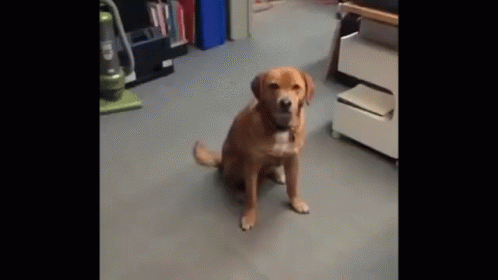 https://tenor.com/view/fail-dog-pet-frisbee-gif-7316260
However, just because we have immediate access to information, does not make us, as teachers, indispensable (and I am not just saying that to keep my job).  The role of educators needs to evolve to empower and guide students to use the information at our fingertips in a positive and effective manner. P21 (Partnership for 21st Century Learning) P21 Changing Roles of Teachers stated that the role of teachers is changing to be
a) a planner for 21st century careers
b) an instructor for different ways of learning
c) a technology designer for learning.
This article also discusses that focussing on Bloom's higher order skills such as the 4Cs creativity, critical thinking, communication, and collaboration, students become more analytical and able to problem solve better in real situations.
In conversation with my principal, I was asked what I would change about our current (and somewhat archaic) education system. I replied that I would like our curricula to focus on overarching and more abstract concepts such as home living skills (which might include math, health, social studies, and ELA concepts).  This year, I have taught my entire Grade 7 Social Studies curriculum in about 15 lessons.  I taught over-arching concepts of government, resources, mapping etc, and then the students applied these concepts to learning specifically about one country.  They have been creating an all-encompassing powerpoint or movie presentation about their country.  They use words like coordinates, time zones, gross domestic product, and globalization freely in their research time because they applied it immediately to their learning. I find that the more we compartmentalize learning, the less students are engaged and the less they actually retain.  Finland, one of the leading countries in education, is moving towards this model. Finland Scraps Subjects for Topics
Call me a rebel, but I have been stretching the curricula for a few years now.  Recently, my Grade 6/7 students took on a social action project where we were learning about residential schools and intergenerational trauma.  Long story short, my role as teacher took a drastic change into facilitator, where the students researched the local history of Regina Indian Industrial School, wrote letters to government, invited guest speakers in, planned and executed a fundraiser that collected almost $3000, and managed their media presence through local and national radio and television stations.
http://www.cbc.ca/news/canada/saskatchewan/riis-cemetery-provincial-heritage-status-1.4222705
We abandoned all of our "subjects" to embrace this topic, about which they were extremely passionate.  And, quite honestly, we used Google and technology pretty much every hour of every day. It was an excellent opportunity for me to teach students about how to negotiate the internet and the world around them.
George Lee Students Raise Money for R.I.I.S.
Students were engaged, making a difference, and we still met curricular learning needs for their grade level.
Real learning is messy. And Wonder-Full.  While outcome-based learning is a great accountability tool, let's face it:  Google could replace our text books and our knowledge in a nano-second.  But teaching our students to think, to reflect and to FEEL… that's where education really needs to exist in this day and age.
Again, it's just my two cents worth.